Attitude - You choose the attitude you will radiate. or

Here is one inspiring example.

She was 92 years old, petite and well poised. She was dressed early each morning with her hair fashionably coifed and her makeup perfectly applied in spite of the fact she now had very poor eyesight. Her husband of 61 years had recently passed away and so on this day, she was moving into a nursing home.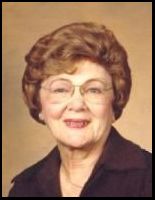 After many hours waiting patiently in the lobby, she smiled sweetly when told her room was finally ready. As she walked slowly with her walker, a nurse briefly described her tiny room. With cheerful enthusiasm she responded. "I love it." The surprised nurse replied, "But Mrs. Jones, you haven't even seen your room yet." In response, Mrs. Jones said, "That doesn't matter.
"My happiness is something that I decide on ahead of time. Whether I will like the room does not depend on how the room is arranged. It depends only on how I arrange my mind. I have already decided to love it. That is the decision I make every morning when I wake up. I have a choice. I can spend each day thinking about the difficulty I have with some parts of my body that no longer work well, or I can get out of bed and be thankful for the parts of me that still do work. Each day is a gift. And as long as I can focus on each new day and remember all of the happy memories I have stored away ... that is all I need for this day."
Each of us possesses a God-given ability
to choose to be happy and positive and radiate happiness.
---
A few excellent quotable quotes
to inspire every day.
Most people are about as happy as they make up their minds to be. ~Abraham Lincoln.
Whatever job you have to do, make up your mind to enjoy it. ~Mabel Lowder
Wherever you go, no matter what the weather, always bring your own sunshine. ~Anthony J. D'Angelo
I complained that I had no shoes until I met a man who had no feet.
The only disability in life is a bad attitude. ~Scott Hamilton
Life is great. Don't let circumstances cause you to think it isn't.
Anyone can change their life for the better simply by altering their attitude.
If you feel dog tired at night, it may be because you growled all day.
We awaken in others the same attitude of mind we hold toward them. ~Elbert Hubbard
We cannot direct the wind but we can adjust the sails. ~unknown
Misery is a communicable disease. ~Martha Graham
Become a possibilitarian. No matter how dark things may seem to be ... raise your sights and see possibilities. ~Norman Vincent Peale
He started to sing as he tackled the thing ... that couldn't be done, and he did it. ~Edgar Guest
Be enthusiastic. Remember the placebo effect. 30% of medicine is showbiz. ~Ronald Spark
Things turn out best for those who make the best out of the way things turn out. ~Art Linkletter
Some days there won't be a song in your heart. Sing anyway. ~Emory Austin
A cloudy day is no match for a sunny disposition. ~William Arthur Ward
There are two types of people - those who come into a room and say, "Well, here I am!" and those who come in and say, "Ah, there you are." ~Frederick L. Collins
Please note: Some of the quotes above were found at a wonderfully extensive quotations repository here: The Quote Garden